WE ARE OUTBOXXED ROOFING
And We Roof Because We Care!
Planning
We know your roof is important to you. It protects your home and family so we include you in the planning as much as possible.
ConstRuction
Our team of experienced roofers quickly removes the old and installs a whole new roofing system, all while keeping your property clean.
Follow Up
We know a roof is a big investment and we are dedicated to helping people out with whatever may come up in the future.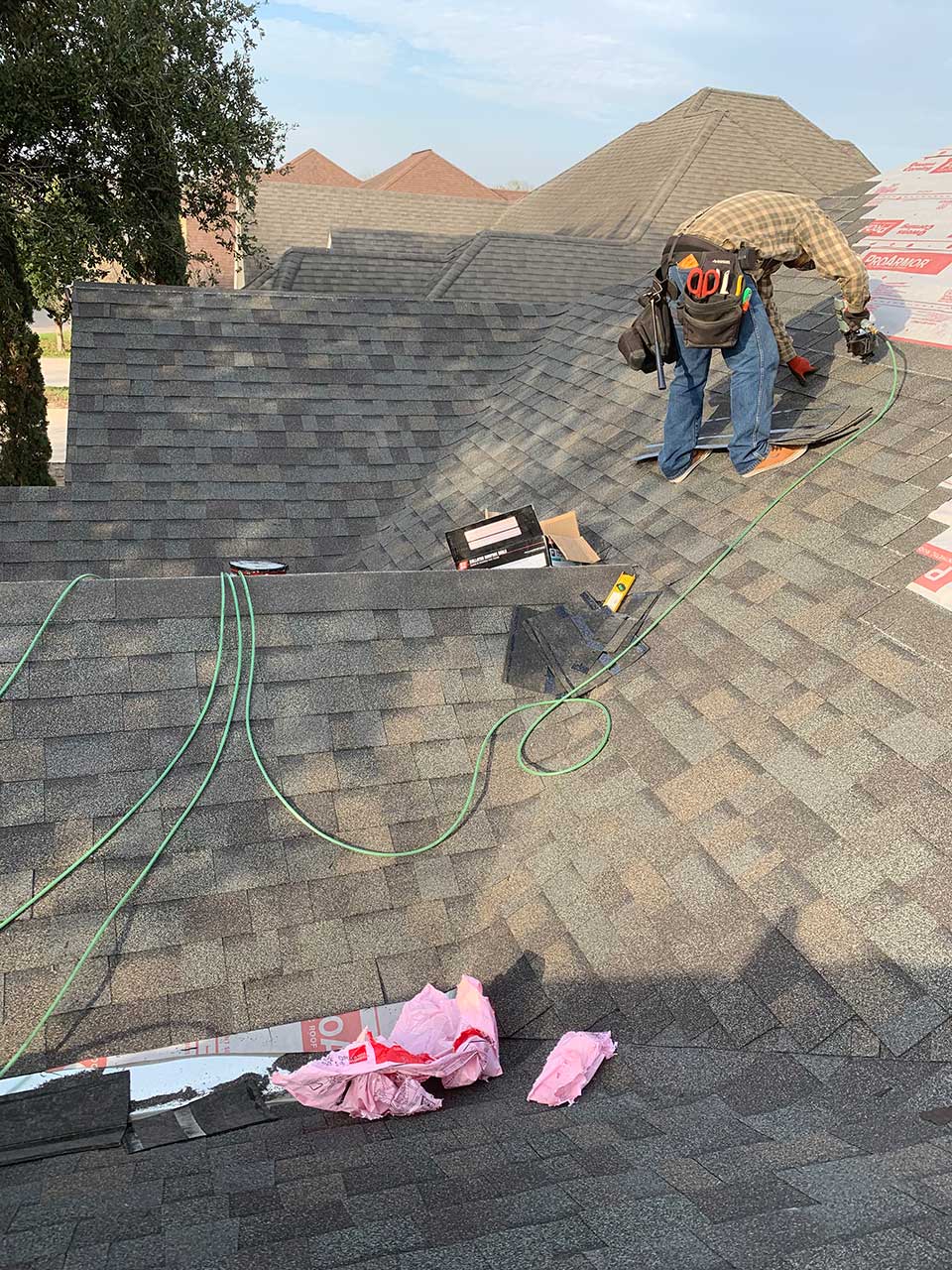 ABOUT US
HOW WE WORK
We now work in the Rio Grande Valley, but we got our start after Hurricane Harvey passed through Corpus Christi, TX. We got involved in volunteer disaster relief efforts after that storm and saw how much help people actually needed. Left and right we saw homeowners being treated unfairly by contractors and insurance companies. We are out to right the wrongs! People need roofers they can trust and defenders when insurance companies are unfair. We're determined to fix our industry one roof at a time!
Help with insurance claims
Hardworking and trustworthy crews
Always clean up after ourselves
Start to finish, we take care of everything

We Love What We Do
BECAUSE WE CARE ABOUT YOU
we care
We want to show you by our work and through our business that honest contractors still exist.
Safe work
We're trained to follow the best safety guidelines and best work practices.
Qualified team
With years of experience our team can handle whatever may come up, and do it with a smile.
Innovation
Constantly improving and searching for new ways of improving our process, tools, and materials so you get the best there is.
Good planning
From start to finish, every move is planned before we set foot on your roof. You are involved as much or as little as you want to be.
Partners
We have partners all over the Rio Grande Valley that can help us help you with whatever you may need.
AMAZING FEATURES
You Don't Need More Stress
We know how stressful it can be finding someone trustworthy to work on your home. We want you to feel at ease. So we do all the heavy lifting for you, from buying the materials to hauling away the trash. We know you have enough on your plate and don't need to add any more decisions. All you should have to do is choose the color you want! If that sounds like what you want, we're the roofers for you!
About Us
Based in the Rio Grande Valley in Texas, our mission is to bring honor back to roofing by helping homeowners with insurance claims, roof reapirs, and restorations with honesty and integrity.